For a team to be strong, it needs to be about something bigger than the individual team members. You must focus on building better teams. It's vital to have a shared vision that isn't about the individual, but includes the individuals. Strong teams need to work towards a vision larger than a single person, and here's how PlanPlus Online can help.
How not to play soccer…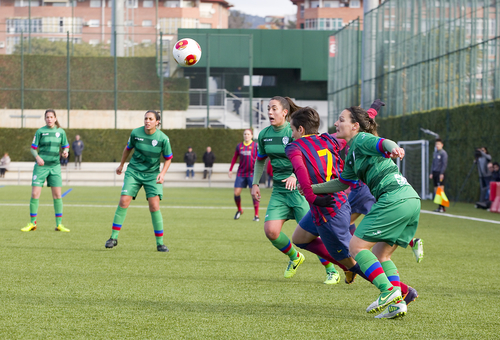 Now that warmer weather has arrived, it's soccer time! Right now, more than 3 million kids are searching for their shin guards and jerseys. In fact, among 12- to 17-year-olds, Major League Soccer (MLS) is more popular than Major League Baseball—and, in popularity, is second only to basketball.
Imagine you love to play soccer. You're excited to part of a team. As the game starts, you realize that only you and three others of your 11 team members on the field know which goal is yours. Your other team members don't seem to know or care…
Only two of you know which position you're playing and exactly what you're supposed to be doing…
Most of your other team members are just running and kicking the ball not really aware of which direction it's headed…
Do you think you'd win the game? Do you think you'd win any of your games?
Is this what you should do when building better teams?
Do you realize, unfortunately, this is how most organizations function?
A few years ago, FranklinCovey and Harris Interactive surveyed around 2.5 million people on organizational effectiveness and developed a method for measuring execution capability. Among their findings:
Only 37% said they have a clear understanding of what their organization is trying to achieve and why.
 1 in 5 was enthusiastic about their team's and organization's goals.
Only 1 in 5 workers said they have a clear understanding about their tasks and their team's and organization's goals.
Half of them were satisfied with the work they have accomplished at the end of the week.
Only 15%felt that their organization fully enables them to execute key goals.
Only 10% felt that their organization holds people accountable for results.
That's 2.5 million people working in organizations that work like your soccer team! We work under the same ceiling, often separated only by grey burlap walls—yet you might as well be a million miles apart. Dr. Stephen R. Covey spoke about their findings on this video.
Building Better Teams
A powerful and successful company operates best and with the most longevity when employees work with a team mentality. Each employee fills a needed role and fulfills long-term goals. When building better teams, you need one that is purpose-driven.
Here's what you can do to make sure your team is as strong as it can possibly be for your company.
Go straight to the heart of PlanPlus Online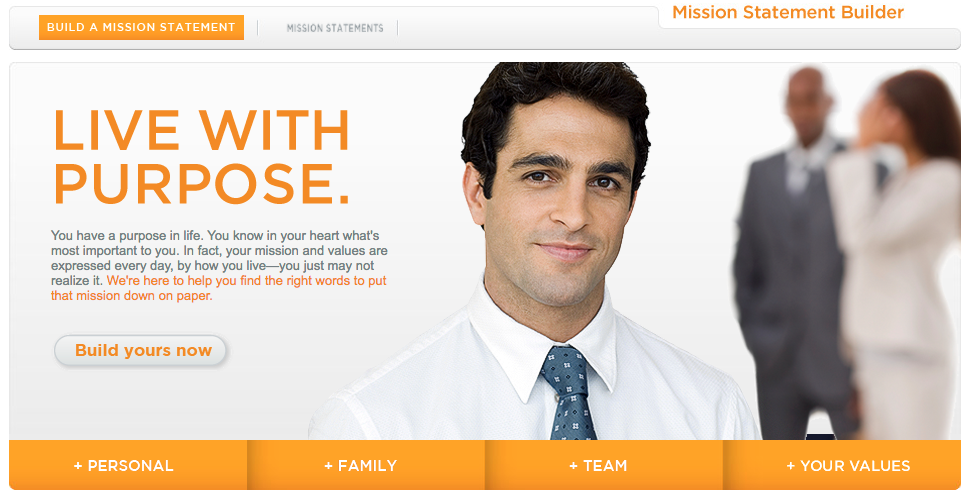 One of the most overlooked features on PlanPlus Online is actually the most powerful feature. Get this part right—and everything else will fall into place.
At the core of PlanPlus Online is the Mission Statement Builder. This step-by-step process helps you to uncover your personal mission, and then shows you how to translate your purpose into daily productivity—balancing your purpose with the demands of your job, your family, and your life.
Start with the individual team member
Strong teams can't exist in the absence of strong people. The strength of the team lies in the individual. Have each team member go through the Mission Statement Build process to identify what's most personal and most important to that individual—and what values they choose to navigate by.
How different our lives are when we really know what is deeply important to us, and, keeping that picture in mind, we manage ourselves each day to be and to do what really matters most.
Identify and value each role
We live our lives in terms of roles—not in the sense of role playing—but in the sense of authentic parts we've chosen to fill. We have roles at work, in the family, in the community, and in other areas of life. These roles become a natural framework to give order to what we what to be and to do.
With each team member bringing something special to the table, treating each role as an essential part of your team is essential. A strong team is one where each member knows the roles they play—and knows when to play them. After all, a strong team expects each member to be fully present and ready to go when it's their time to shine.
As a team, return to the Mission Statement Builder
Now it's time to return again to the Mission Statement Builder and go through the exercises as a team. A clear mission statement can build unity, purpose, commitment, and clarity of vision. This is a key part to building better teams.
Imagine if your team signed a secret pact and declared that, from now on, you'll be a full-fledged extraordinary team. What exactly would you do?
This becomes your statement to the world—your manifesto. Put your heart and soul and passion and dreams into it. Discuss it. Edit it. Refine it. Use it to help clarify where you are today, where you want to be, and how you're going to strive to get there.
Your team wants to unitedly stand for something—this isn't arrogance or ego. Committed and focused workers who know their individual strength and weaknesses want to be part of something bigger than themselves and want a sense of contribution. Being united is a key part to building better teams.
Show it to other departments and teams in your organization. Tell them this is what to expect from now on from your team
Most all successful teams struggle, fight, and bicker. The difference between a successful team and a failing team is that when these challenges happen, successful teams acknowledge and resolve them quickly because the vision, harmony, consistent production, and success of the team is more important than any drama or counterproductive foolishness.
It was Henry Ford who said, "Coming together is a beginning, keeping together is progress, working together is success."
Check out this YouTube video to see if you are leading and building your team effectively!