The review at the end of the day…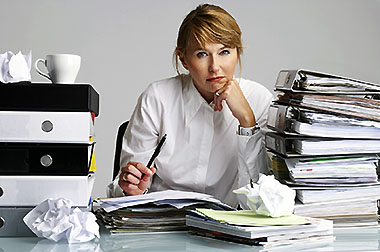 Somedays you wonder how you even made it through!
The deluge of emails, overwhelming demands for your time and attention, constantly trying to do more with less—all leave you exhausted.You have meetings, phone calls, texts, tweets, blogs, all pulling you into the whirlpool and diminishing your ability to think clearly, make good decisions, and accomplish what you started out to do.
You know you need to "get organized." You know you need to get your to-do list, calendar, contacts, and personal notes all pulled together into one place.You want to feel, at the end of the day, that you've accomplished what was most important to you.
Sound familiar? Well, here's what you need…
You need Essentials from PlanPlus Online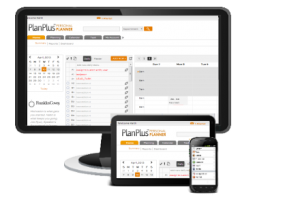 Essentials is the ultimate go-to personal organizer, in fact, it's your private productivity engine, your "get-'er-done" secret weapon!
PlanPlus Online Essentials keeps your task list, calendar, contacts, and notes-to-yourself right at your fingertips and syncs from your personal computer to your smartphone or pad—so you can stay organized no matter where you go.
All of your information is cloud-based and can be accessed at any time. Essentials' cloud storage ensures you stay organized and never lose any information—no matter how many phones are dropped or computers crash.
In a nutshell: Essentials keeps you focused on accomplishing results and preserving and enhancing relationships. But before I tell you more about Essentials, let me tell you a little about PlanPlus…
But before I tell you more about Essentials, let me tell you a little about PlanPlus Online…
PlanPlus brings the personal planner into the 21st century
PlanPlus Online's heritage and legacy runs wide and deep. Rooted in three decades of best practices for personal productivity and effectiveness—PlanPlus Online didn't leave the personal planner in the paper binder era.
Instead, PlanPlus Online created and incorporated what works best in the digital age and has developed personal and enterprise-wide planning, organizing, contact and customer relationship management, and sales and marketing tools.
And here's what makes PlanPlus Online Essentials perfect as your personal organizer…
You'll never get to town if you're waiting for all the lights to turn green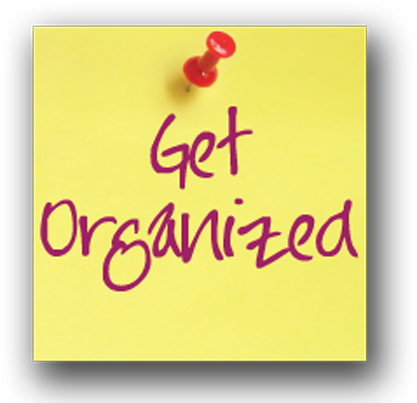 Essentials understands that you can't put your life on hold while you try to get organized and figure out how to use a new tool. You need something that's intuitive to your needs. You'll never experience downtime or complications trying to learn Essentials. Essentials' flexibility allows you to start organizing anywhere you want and hit the ground running—adding more as you go.
But you'll really tap into Essentials' personal productivity engine when you use the exclusive built-in tools to help uncover and articulate your life's purpose…
Tasks + purpose = enhanced productivity
When you can connect what you do all day with why you do it, you'll discover new energy, focus, and determination. At the core of Essentials is a step-by-step process that helps you uncover your personal mission and then shows you how to translate your purpose into daily productivity—balancing your purpose with the demands of your job, your family, and your life.
Before we tell you how much PlanPlus OnlineEssentials costs, let's see what others pay for the same personal productivity tools…
You are what you get done in life
East coast, investment banker: employs an entire staff to keep him organized and on track. Personal assistants help him stay on top of his contacts and tasks and keep his schedule up-to-the-minute.
West coast, studio executive: has access to two personal assistants 24-hours-a-day. Contacts, daily, schedule, tasks are reported every quarter hour. If changes need to be made in the day, it takes a small army of assistants on the phone to get them done.
Sound familiar? Not to us, either. Any way you choose to look at it, it must cost a fortune—a fortune you don't have.
So what does sound reasonable—without cutting productivity corners? PlanPlus Online has found a way to have full access to the Essentials personal productivity engine for only 40 cents a day! Would you be willing to pay $12 a month for an exponential lift in personal output and efficiency?
Thought so. That's all we're asking.
Essentials is at the core of all of PlanPlus productivity solutions!
Whether you're using just the Essentials edition or the comprehensive Professional or Business editions, the features of Essentials—including the mission statement builder—are at the core of productivity.
Click here to start your free trial of PlanPlus Online Essentials!