PlanPlus Mobile Apps are Here!
Features:
A

vailable for iOS and Android

ABC-123 Task management

Calendar

Contacts

Daily Notes

Works with PlanPlus Online

Sync

Choose which categories to sync

Free – Works with your PlanPlus Online subscription

System Requirements:

Android: Version 2.3 or higher
iOS: iPhone or iPad running iOS 8 or higher
Mobile Apps
PlanPlus Online  is now easier to use from your mobile phone!  These FREE PlanPlus CRM mobile apps connect you to your PlanPlus Online CRM data from your mobile Android, or iOS device.
If you have a Blackberry, or windows device you can save this bookmark to access your account: /mobile/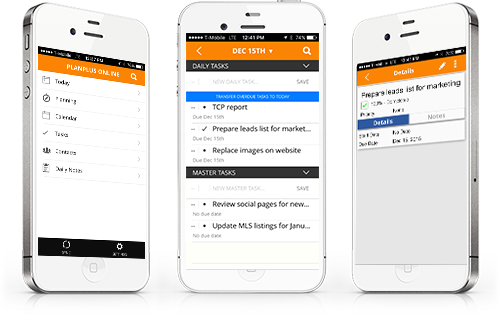 PlanPlus Goals app for iPad and iPad Mini
PlanPlus™ Goals app for iPad offers a centralized application to manage Goals based on the different Life Areas such as a Personal, Physical, Professional, Social, Spiritual. Goals are accomplished by putting energy in all the activities we have in our daily lives. Activities include the Task you need to complete, the appointments and meetings that consume your week and any notes related to each area in your life.
The PlanPlus Goals application brings together both functionality of the familiar task management of PlanPlus and a great interface of images depicting your Live Areas.
The application is designed to fit the needs all users, looking to find balance of both Personal and Professional life areas.  PlanPlus Goals is a full feature native planning application for your iPad, the data entered in the application can be set up to sync with a PlanPlus Online account or just used without sync.
This app is temporarily unavailable for download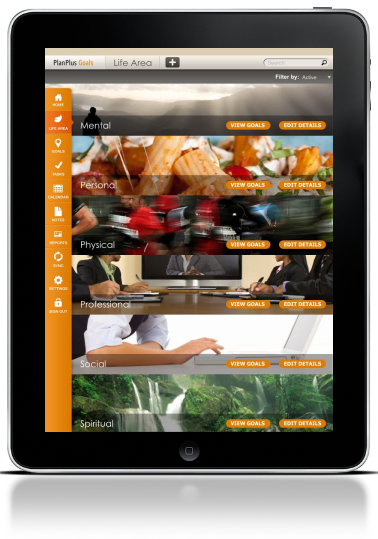 Features:
Home page to manage Task, Calendar and Daily Notes from one page
ABC-123 prioritizing Task to accomplish all your important task on a daily basis
Daily and Unscheduled Task management
Life Areas related to Goals
Personalize with Image from your ipad photo album or PlanPlus designed images
Graphical Reports to help you see the time spent in each Life Area and Goals