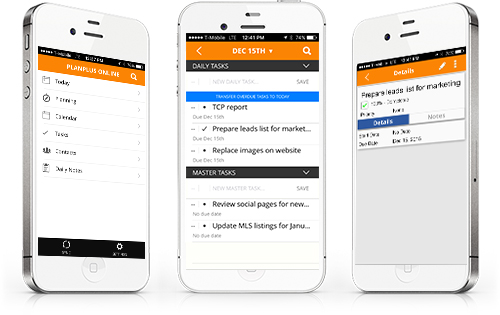 Organize yourself and your business with PlanPlus Mobile iPhone app! Use our unique planning methodology to boost your daily productivity. Whether you're a student, parent, spouse, manager, or CEO, PlanPlus Mobile is your Productivity Prescription! With tasks, calendar, notes, and contacts you can easily manage on the go.
PlanPlus Mobile includes the full suite of features available with PlanPlus Online including productivity tools such as building a mission statement, weekly compass, goal-setting, weekly and daily planning.
The ABC-123 prioritization for your tasks helps to align your day's activities with your most critical deadlines.
Our contact management solution is a perfect way to jot down notes and create tasks or appointments related to all of the important people in your life.
Features:
Manage your daily prioritized task list, including task delegation
Calendar and appointment management
Complete contact management
What's new in iPhone app version 2.0.1
Added Auto-Sync support. You no longer need to click the SYNC button to trigger a sync.
Added support for syncing exceptions to recurring appointments.
Deleted records will now sync.
Additional bug fixes.
You can download your PlanPlus Mobile app by visiting:
iPhone Download
Android Download