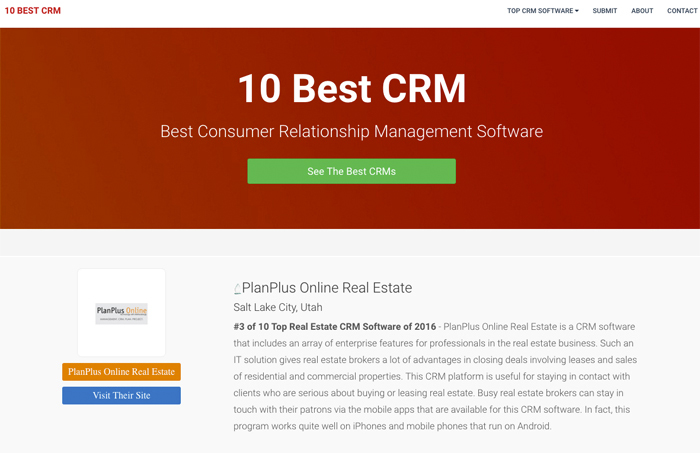 10 Best CRM, an online CRM ranking service, has chosen PlanPlus Online for their 10 Best Real Estate CRM Software list.
"PlanPlus Online Real Estate is a CRM software that includes an array of enterprise features for professionals in the real estate business," 10 Best CRM reported in their review. "Such an IT solution gives real estate brokers a lot of advantages in closing deals involving leases and sales of residential and commercial properties."
In their review, 10 Best CRM concluded, "This CRM platform is useful for staying in contact with clients who are serious about buying or leasing real estate. Busy real estate brokers can stay in touch with their patrons via the mobile apps that are available for this CRM software. In fact, this program works quite well on iPhones and mobile phones that run on Android."
PlanPlus Online offers CRM solutions for single agents to busy teams. More information is available at: CRMRealEstate.com.
PlanPlus Online offers several personal and team productivity CRM solutions based on the productivity principles from FranklinCovey. Click here for more information.
Click here for more information about 10 Best CRM's ranking.