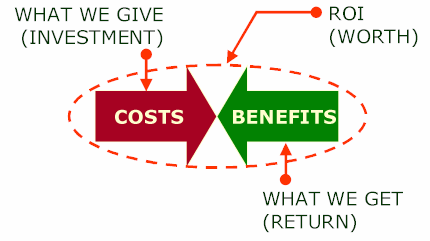 How do you figure out the return on investment (ROI) of CRM software? We recently asked sales representatives who were using PlanPlus Online: "What percentage of your sales occurred because of a significant contribution from your PlanPlus Online CRM?"
The results showed that more than 30 percent of their deals were attributable to their CRM. This equated to a 150% increase in sales compared to what would have occurred without their CRM!
Figuring out the value of investing in a CRM platform doesn't have to be complicated. A simple calculation used for a return on investment calculation is to divide the value of the benefits divided by the costs:

To evaluate the ROI of CRM software, you might want to add more information:

For a more thorough analysis of the actual benefits and costs of CRM Software we suggest considering the following areas:
Increased sales performance
One of the primary reasons most companies decide to implement PlanPlus Online CRM software is to increase sales performance. Sales performance can improve in a number of ways, for example:
Sales reps can follow up with more prospects.
Better organized data can save time and create more selling time.
Organized systems and processes can provide a foundation that allows your businesses to scale quicker. More sales reps mean more sales!
Reduced costs
Many operational functions can be improved leading to lower costs and better efficiencies. The structure and organization that PlanPlus Online CRM offers can reduce costs in the following ways:
Reduce time spent scheduling appointments internally or externally.
Centralized task management and task delegation saves time and costs over less-structured methods such as email.
Directly capturing leads from your website into your CRM can save costs associated with data entry.
Improved profit margins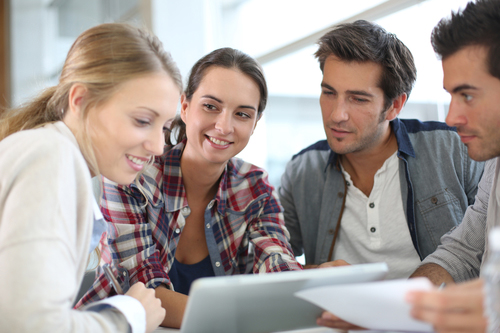 Selling more of the right kind of deals to the right kind of customers can help companies become more profitable even without increasing top line revenue.
Business intelligence provides insights into more profitable customers and products.
Improved visibility in selling process can provide better insights for sales reps.
Project management can be accomplished more efficiently and with better results.
Improved effectiveness
While most CRM software simply focuses on the increasing productivity, PlanPlus Online CRM provides functionality that encourages users to not just get 'more stuff done,' but to get 'the right stuff done.'
Planning tab includes values and clarifying statements to keep staff focused on the most important priorities of the organization.
Team mission builder tools help align efforts around your most important objectives.
A-B-C prioritized task list encourages users to prioritize their activities and to focus on the most important ones first.
Ask these questions…
Here are a few questions to help drill down to some ROI benefits that come from implementing a PlanPlus Online CRM:
Could our sales reps sell more if they had more or better leads?
Could our reps sell more if they had better tools for managing follow-up?
Could we grow our sales team quicker if we had a more standardized system?
Could we make better spending decisions if we had a better sales forecast?
Could our marketing generate better results if we had better data on our most profitable customer segments?
Could we improve customer retention if our support team had the notes from the sales team?
How much time are we wasting by dealing with double entry of data?
How much time are we wasting scheduling appointments with outdated means?
Would our team produce better results if we were united around a common set of values and messaging?
Does our staff know how to prioritize effectively?
Could we make better decisions if we had our sales and customer data better organized?
Can we get more efficient use of our people by having a better system for managing tasks and projects?