Zoe's day looked hectic—so much to get done, and most of it had to be accomplished away from the office—and away from her laptop.
For example, on her way to meet with a client, she needed to swing by the pharmacy to pick up a prescription. Then, she had a late lunch with a new client—but had to make sure there was time to pick up the kids after school and start their homework before completing the shopping list she started last night. Finally, Zoe had to remember to record her mileage for the week!
That's why Zoe started the day by downloading the new PlanPlus Mobile app for her phone.
PlanPlus Mobile makes sure Zoe stays on task and has access to all the information she'll need. It syncs with her existing PlanPlus Online account and stays up to date with all of her tasks, calendar items, contacts, and more.
Most importantly, the PlanPlus app conveniently lives right on her phone and takes full advantage of her phone's capabilities—including GPS, maps, and can even be accessed using Siri—so that Zoe can concentrate on driving!
And, if Zoe's away from an internet connection, PlanPlus is still fully functional—providing fast performance and a high degree of reliability!
What's more, Zoe's prepared whenever a client calls, because with PlanPlus on her phone, she's able to pull up her client's records, see their contact information and notes—all while talking on the phone!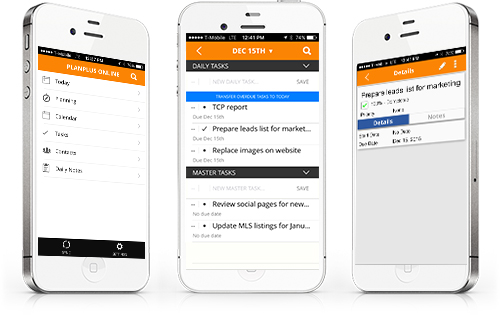 PlanPlus Mobile comes the full suite of features available with PlanPlus Online including productivity tools such as building a mission statement, weekly compass, goal-setting, weekly and daily planning, and reports generator.
Zoe's day was still hectic, but thanks to PlanPlus Mobile, Zoe's day was also very productive.
Isn't it time your phone became a productive digital device?
You can download your PlanPlus Mobile app by visiting:
iPhone Download
Android Download
If you're new to PlanPlus Online, don't miss our free New User Webinars every Tuesday from 9:00 am – 10:00 am (MT)
Click here to sign up!